Would I have posted about Grandude's Green Submarine if it hadn't been written by Paul McCartney? I don't know. But, given how many great songs he wrote with John Lennon, I had to get my hands on it when I heard about it.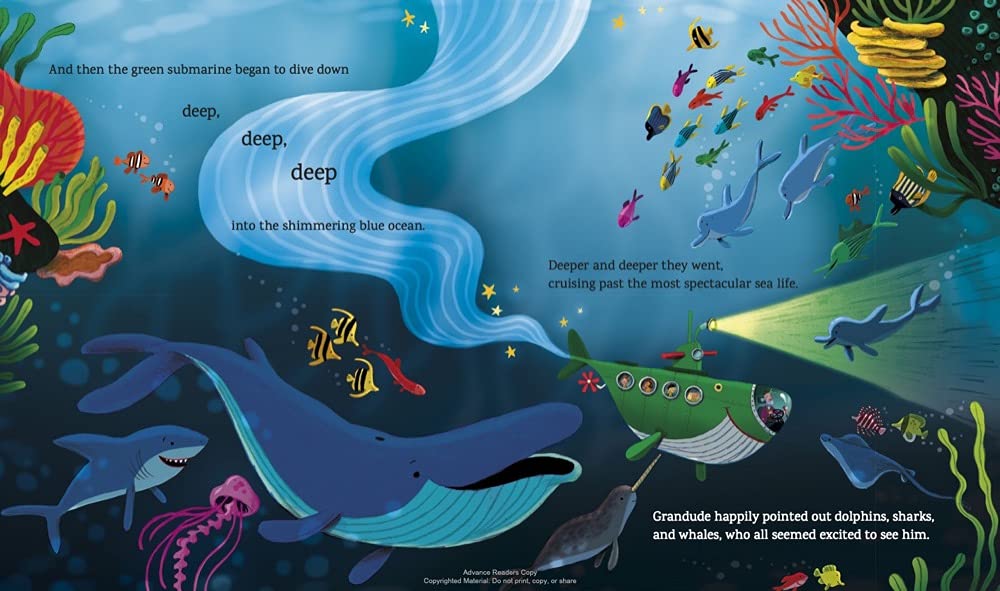 The story is entertaining and fun. And the submarine made me think of Yellow Submarine – which was written by the Beatles duo.
The illustrations are boldly coloured. Not entirely to my taste but I'm not sure why.
Give this a go and see what you think…